The Center is Open to Serve Clients 
Mondays, Wednesdays and Thursdays 1:30-4:00

Come Join Our Volunteer Team and Help the Winter Continue to Turn Into Spring so Much Faster!
The Robins are here.

We are investing in a strong year of consistant service and care.

Every fall the Millwood Presbyterain Congregation begins their Roll Call event raising awareness for the need the MCOC has for toilet paper. This year they supplied over 12 cases of toilet paper equaling approximately 1,152 rolls of TP. This gift will serve the center with TP for app. 4 months!
Thank you once again Millwood Pres. family for your diligent care for all of our clients in 2015!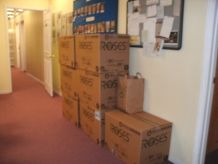 1/2 the Stack!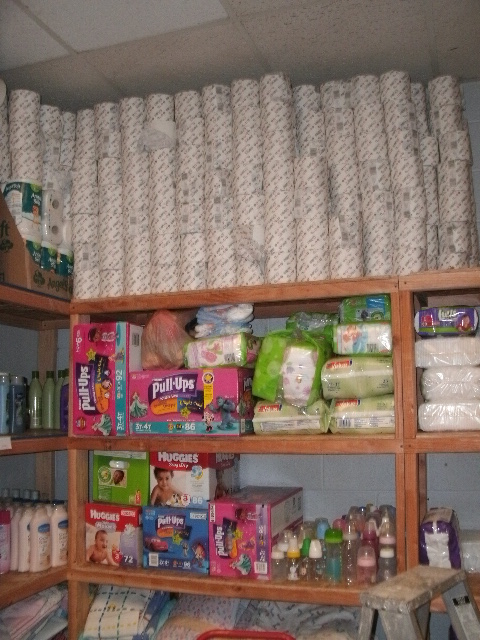 Thanks to the Annual Millwood Presbyterian Family of Faith and the Roll Call Team!

---
Mission Community Outreach Center first opened its doors in 1996 as an ecumenical Christian Outreach Center.  The needs of low income families in Spokane have continued to grow and today we provide clothing for more than 1,200 people per month and infant care items for more than 250 infants per month.   Our Board is made up of representatives from various local Christian churches.

Mission Community Outreach Center
has served over 200,000 people since 1996!
---
Who We Are...



Mission Community Outreach Center of Spokane, Washington is an independent, 501(c)(3) nonprofit organization supported by local churches, civic groups, businesses and community members.  Our free clothing bank has provided support to low income families and individuals in Spokane since 1996.  In addition to clothing, shoes and outerwear, we provide our clients basic household goods and hygiene items.  We also provide infant care supplies such as diapers, wipes, infant formula to clients on a monthly basis.
---
In 2015 our service area consists of these Zip Codes:
99202, 99203, 99207, 99212, 99217, 99223

---