Apple Picking for $250.00
The link for the game is:
Apple Picking Contest: Vote now for the Center.
You can vote all month. Let your friends know so we can increase our voting pool! Our Endowment Foundation has a fun way for us to become familiar with them and learn more about our Endowment process. Firth Chew/Spokane Civic Theatre and Mission Community Outreach Center were chosen in a random drawing to be highlighted by Inland Northwest Community Foundation (INWCF) starting Saturday, August 1st! Our nonprofit agency will be featured in INWCF's online You Pick for Charity game from August 1 through August 31, 2015. You Pick for Charity is a virtual apple-picking contest to benefit charity. All you need to do is visit www.inwcf.org and click to pick apples for your organization's basket. The community foundation developed the game as a way to promote your nonprofit organization and your endowment at INWCF.  At the end of the month, our INWCF agency endowed fund will receive a contribution of either $250 (first place) or $100 (second place) from the game sponsor—Community Focus Trust - Columbia Bank, Trust & Investment Services. You can't lose! Don't forget to promote the game and let people know how they can support your fund. Simply, forward the link to your supporters, so they can help you win!
Shoe Drive Day 29.
5th Annual School Shoes for Kids
 Community Effort is Underway!

 breathe deep…relax…and pause for a moment before reading on:
Today Spa Paradiso, Spokane's exclusive beauty and wellness spa, is launching a special drive for the School Shoes for Kids event. Bring new shoes and socks for school children K-8th grade to the Spa for their collection bin and earn a
$250.00 raffle ticket for
Spa Paradiso services.
Drawing will occur after the Drive ends August 11th.

 LOCATED IN KENDALL YARDS – 1237 W. SUMMIT PARKWAY, SUITE A


http://www.spaparadiso.com/
Please deliver donations of new school shoes and socks grades K-8

to Mission Comunity Outreach Center
at 1906 E Mission during our service days M, W, Th 12:00-4:30
(Service hours to the public are 1:30-4:00 on these days)
or call the Center at 536-1084 for special drop off arrangements.

Collection barrels are also currently available at Beautiful Savior Lutheran Church,
             Spokane Valley United Methodist Church, St. John's Lutheran Church, Shadle Park Presbyterian,  and Christ the King Anglican Church

Join the Church Challenge:

St. John's challenges all churches to beat their total!

Winning Church Fellowship wins

a pizza from each competing Church on the day of their choice!


New Additions:

St. Aloysius Church on the Gonzaga campus

Spa Paradiso in Kendall Yards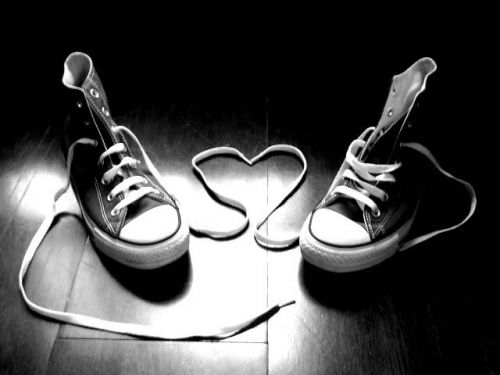 2015 Goal: 1,000 Pairs of Shoes and Socks
 

to Serve 850 Children
Current Total: 400 Pairs of Shoes/200 Pairs of Socks
Financial Gift Goal: $6,000.00/$3,000.00 Raised
75 Volunteers Needed/40 Committed So Far
Sign-up Today

Day 29.
Financial gifts are also a great way to give and help us prepare for this event. Donations can be made easliy using our PayPal options located under the Donate and Special Events tabs.
Children in grades K-8 wear a range of sizes from children's 4-13 through adult's 1-11. Athletic shoes and street shoes are both good choices.
Call or Email the Center for your preferred times at
mcoc.spokane@gmail.com or 536-1084
Distrubution Event Times

2 hour shifts are available
Set-up August 20th 4:00-8:00
August 21 1:00-7:00
August 22 9:00-1:00
Clean-up August 22 1:00-3:00
Positions include greeters, computer intake, shoe fitters, restockers, stock organizers, lemonade stations, maintenace and set-up/clean-up
Look for our Banner that kicks-off the Drive that runs from June 6th until August 11th

 It's time to start looking for great sales
and sending us the info or buying them and
bringing them into the Center.
Mission Community Outreach Center
has served over 240,000 people since 1996!
           The Center is Open to Serve Clients 
Mondays, Wednesdays and Thursdays 1:30-4:00
Mission Community Outreach Center first opened its doors in 1996 as an ecumenical Christian Outreach Center.  The needs of low income families in Spokane have continued to grow and today we provide clothing for more than 1,200 people per month and infant care items for more than 250 infants per month.   Our Board is made up of representatives from various local Christian churches who have nonprofit and business expereince.
---
Who We Are...



Mission Community Outreach Center of Spokane, Washington is an independent, 501(c)(3) nonprofit organization supported by local churches, civic groups, businesses and community members.  Our free clothing bank has provided support to low income families and individuals in Spokane since 1996.  In addition to clothing, shoes and outerwear, we provide our clients basic household goods and hygiene items.  We also provide infant care supplies such as diapers, wipes, infant formula to clients on a monthly basis.
---
In 2015 our service area consists of these Zip Codes:
99202, 99203, 99207, 99212, 99217, 99223

---